Forest Therapy
Inspired by the Japanese practise of Shrinrin Yoku. Forest Therapy is a very beautiful and gentle practice that simply aims to help you connect with nature in a healing way. Gentle & slow mindful walks in a woodland or other natural environments that allow you the time and space to deepen connections with the more than human world becoming more aware of your senses and the pleasures they bring you. Really taking the time to be present and just notice.
Forest Therapy is known to support well-being through sensory immersion and benefit health. A gentle walk in the forest can boost the immune system, lower blood pressure, improve mood and cognition. Reduce feelings of anxiety and depression and can increase creativity and problem solving. Why would you not want to take a walk in the forest?
But why walk with a trained guide?
As qualified guides we have been trained to set a pace that will give maximum benefit for true connection, we do this through guided 'hand crafted invitations' gentle activities which help you to connect on a much deeper level, with gentle language and plenty of time for reflection. Guides provide a supportive, non-judgemental, safe space where you will have the opportunity to share your experiences, and will be listened to attentively. As guides we can give tips to further your connection with nature in a personal way at home once the walk has finished.
The aim of the practice is to find pleasure in the present moment and place. Walks as mentioned are of a very gentle nature, we won't be hiking - covering no more than a few acres at most. Walks can last between one and four hours. As a guide I will be offering small group walks for adults, individual walks for adults and family orientated walks.
For further information on the practise, the Association of Nature and Forest Therapy website has a wealth of information.
Walks start and finish from the Wellbeing Centre on Tuesday afternoons and early evenings, with weekend walks once a month too. Please contact Sarah for more details or to book a place.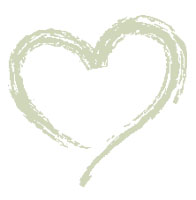 Sarah Branson
»