Physiotherapy and Acupuncture
Physiotherapy
You may benefit from physiotherapy at any time in your life. Physiotherapy can improve a variety of conditions including cancer, respiratory, neurological diseases and arthritis as well as back and joint injuries.
Physiotherapy supports people living with symptoms such as pain, weakness, fatigue and breathlessness.
An individualised assessment will be undertaken before negotiating a treatment plan that you are completely happy with.
Acupuncture
For 3000 years fine needles have been inserted into specific points on the body to relieve pain and achieve balance. This therapy combines the modern scientific view with the concept of Traditional Chinese Medicine. Acupuncture enhances the body's own natural healing and enables more effective rehabilitation or recovery.
Acupuncture can be used to treat conditions such as
Headache
Spinal pain
Joint pain
Chronic pain
Fibromyalgia
Cancer
Multiple Sclerosis
Parkinson's disease
Stoke
Respiratory conditions
Premenstral syndrome
Depression
Anxiety
Insomnia
And lots of other health issues
For more information or to book an appointment contact Karen on 07776365137
60 minute assessment and treatment £40
Follow up treatments £35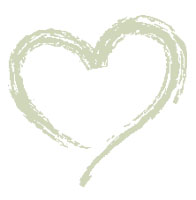 Karen Crook
»