Herbal medicine, Nutrition and Wellbeing
Over the years, I have brought all my expertise together to offer what I believe is truly a holistic package to assist my clients to achieve the very best in health and wellbeing. While many of my clients come for help with existing medical conditions such as hormonal and skin problems, digestive issues and anxiety/stress-related conditions (many of which can be difficult to treat with conventional medications alone), other clients come knowing there's nothing 'clinically wrong' but because they feel 'something is just not quite right' and they want some practical, professional help and support in 'getting back to feeling themselves again'.
The consultation itself is part of your treatment and after exploring all the key issues involved, together we will make a treatment plan for you including tailored dietary advice, initial simple wellbeing and lifestyle changes to consider, vitamins and supplements if necessary and herbal medicines in an easy-to-take tonic. This is then developed further in future consultations according to the individual client's needs and wishes.
Initial consultation £55 inc initial herbal prescription if required
Future consultations:
£20 - £40 plus herbal medicines
Herbal Medicines: £20/200mls (usually sufficient for 2-3 weeks) or £35/500mls
To book your consultation or if you would like to discuss how herbal medicine or my treatment approach may be of help to you, please contact me direct on 07775920079 .
For further information and appointments please call Bel direct on 07775920079.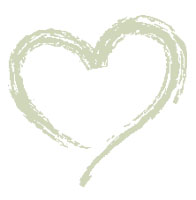 Bel Charlesworth
»